Why choose our Microbiotic Solutions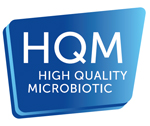 Our High Quality Microbiotics Charter (HQM Charter) guarantees careful selection of microbiotic strains and high standards of manufacturing.
HQM products are made in France according to high technical and environmental quality standards.
---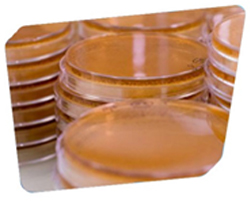 Clear and secure identification of bacterial strains
Non-genetically modified bacterial strains identified for safe use.
Registered with the National Collection of Micro-organism Cultures (CNCM) under a unique reference code stated on the packaging (e.g. Lactobacillus paracasei LA508).
Strains selected for their specific characteristics
Survival in gastro-intestinal conditions tested (bile, enzymes, acidity) to assess their resistance.
Determination of cell adhesion ability.
Resistance to heat and humidity.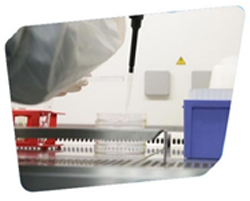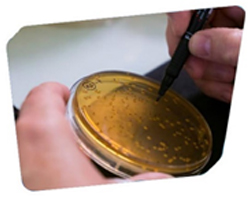 Strains added to suitable formulations
An industrial process designed to ensure strain viability is maintained during manufacture (parameters such as temperature, humidity etc. closely monitored).
Ingredients selected to maintain microbiotic strain viability over time.
Packaging items (capsules, sachets, blister packs, etc.) carefully selected to ensure the microbiotic strains remain viable in product storage conditions.
Guaranteed quality controls
Microbiotic strain purity is routinely tested upon receipt of the raw materials to confirm absence of cross-contamination.
Microbiotic strain traceability is guaranteed in the finished product.
The stability of products containing microbiotic strains is tested to confirm strain viability at ambient temperature.