LACTIBIANE

Référence
LACTIBIANE Référence is formulated from 4 microbiotic strains, with each 2.5 g sachet or capsule containing 10 billion.
LACTIBIANE Reference contains 4 microbiota strains with a concentration of 10 billion of:
> Bifidobacterium longum LA 101
> Lactobacillus helveticus LA 102
> Lactococcus lactis LA 103
> Streptococcus thermophilus LA 104
The microbiotic strains selected by PiLeJe for inclusion in LACTIBIANE Reference are registered in France's national microorganism collection (CNCM).
LACTIBIANE Référence is a product designed according to the criteria of the HQM charter (High Microbiotic Quality), guaranteeing a rigorous selection of microbiotic strains and a manufacturing meeting high quality standards.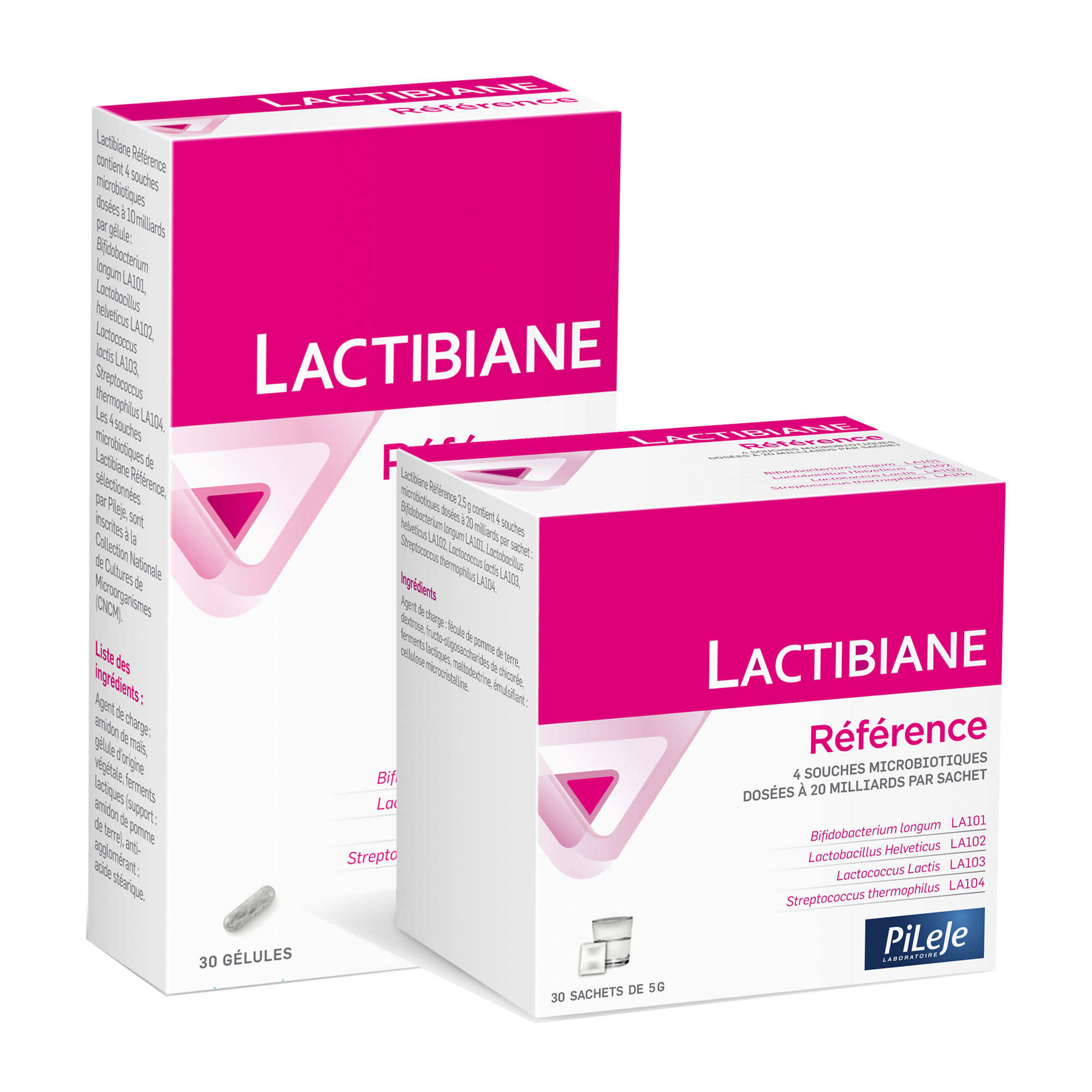 One 2.5 g sachet or one capsule per day for 30 days.
Then one 2.5 g sachet or one capsule every 2 days for 2 months.
Dilute each sachet in a glass of water (150 to 200 ml) and drink before a meal.
Swallow the capsules with a large glass of water, before a meal.
Store in a cool, dry place.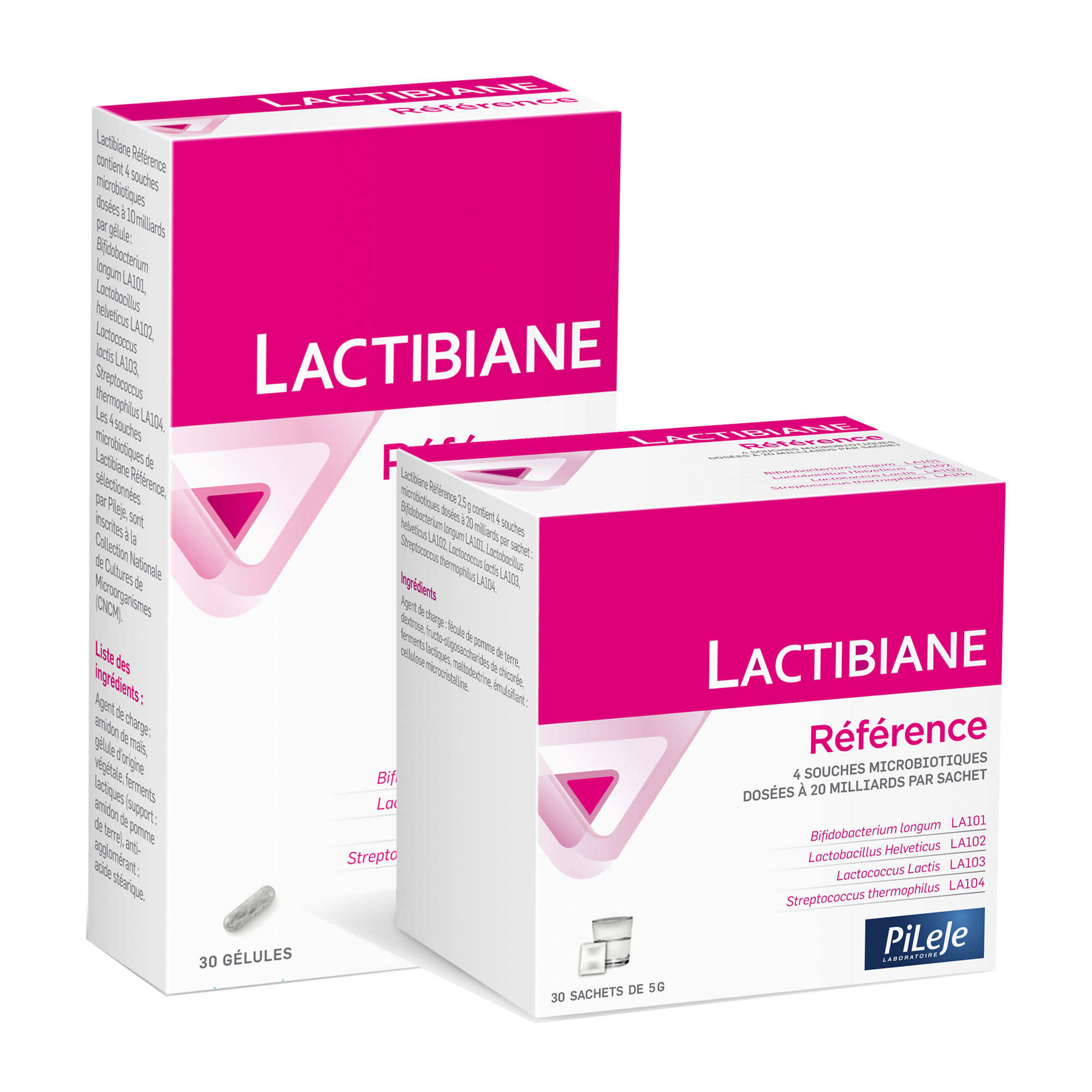 Sachets: Bulking agent: potato starch, Dextrose, Chicory fructooligosaccharides, Lactic ferments, Maltodextrin, Emulsifier: microcrystalline cellulose.
Nutritional composition
| | | |
| --- | --- | --- |
| Typical values | Per 2.5 g | Per 5 g sachet |
| Lactic ferments | 10.109 CFU* | 20.109 CFU* |
*CFU: Colony Forming Unit
Capsules: Bulking agent: maize starch, Lactic ferments (carrier: potato starch), Vegetarian capsule, Anti-caking agent: magnesium stearate.
Nutritional composition
| | |
| --- | --- |
| Typical values | Per capsule |
| Lactic ferments | 10.109 CFU* |
*CFU: Colony Forming Unit