Lactibiane

Voyage
A food supplement with 3 microbiotic strains in the dose of 20 billion bacteria per capsule
Lactibiane Voyage consists of 3 microbiotic strains in the dose of 20 billion bacteria per capsule:
- Lactobacillus acidophilus LA 201
- Lactobacillus casei LA 205
- Lactobacillus plantarum LA 301
This product is suitable for travellers; it has been tested for stability after 1 month at 40°C.
PiLeJe expertise
Lactibiane Voyage is a complex of microbiotic strains developed by the research and development department of Laboratoire PiLeJe.
Microbiotic strains in Lactibiane Voyage selectively bred by PiLeJe are registered in the National Collection of Microorganism Cultures (CNCM).
Whom to contact for advice?
E-mail: pilejeinternational@pileje.com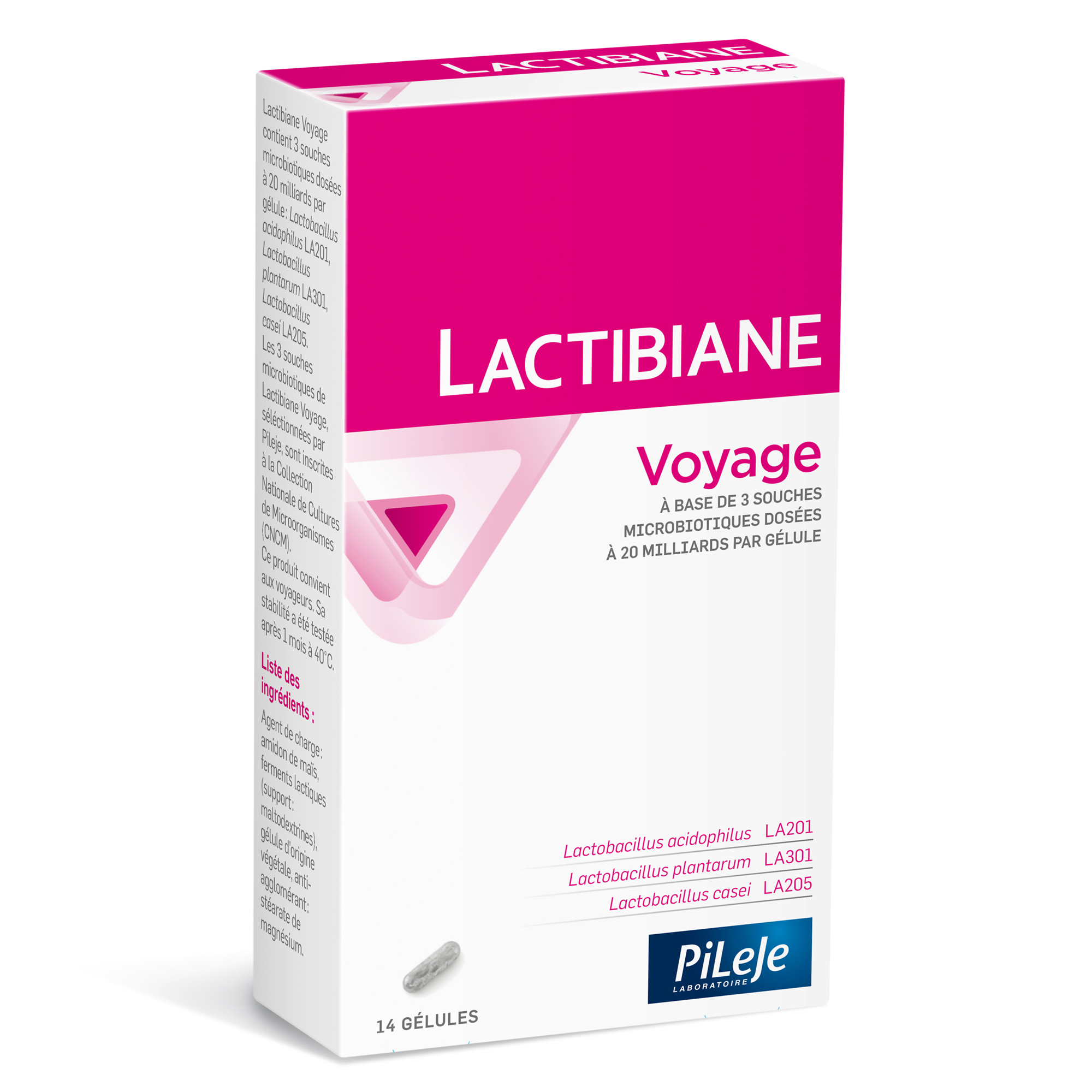 Swallow 1 capsule daily with a large glass of water. Use before meals.
Start using on the day before departure.
Storage: keep in a cool dry place.
Do not exceed the recommended daily dose. Keep out of reach of children. This food supplement is not a substitute for diverse balanced nutrition and a healthy lifestyle.
Use-by date and batch number are indicated on the bottom of the carton.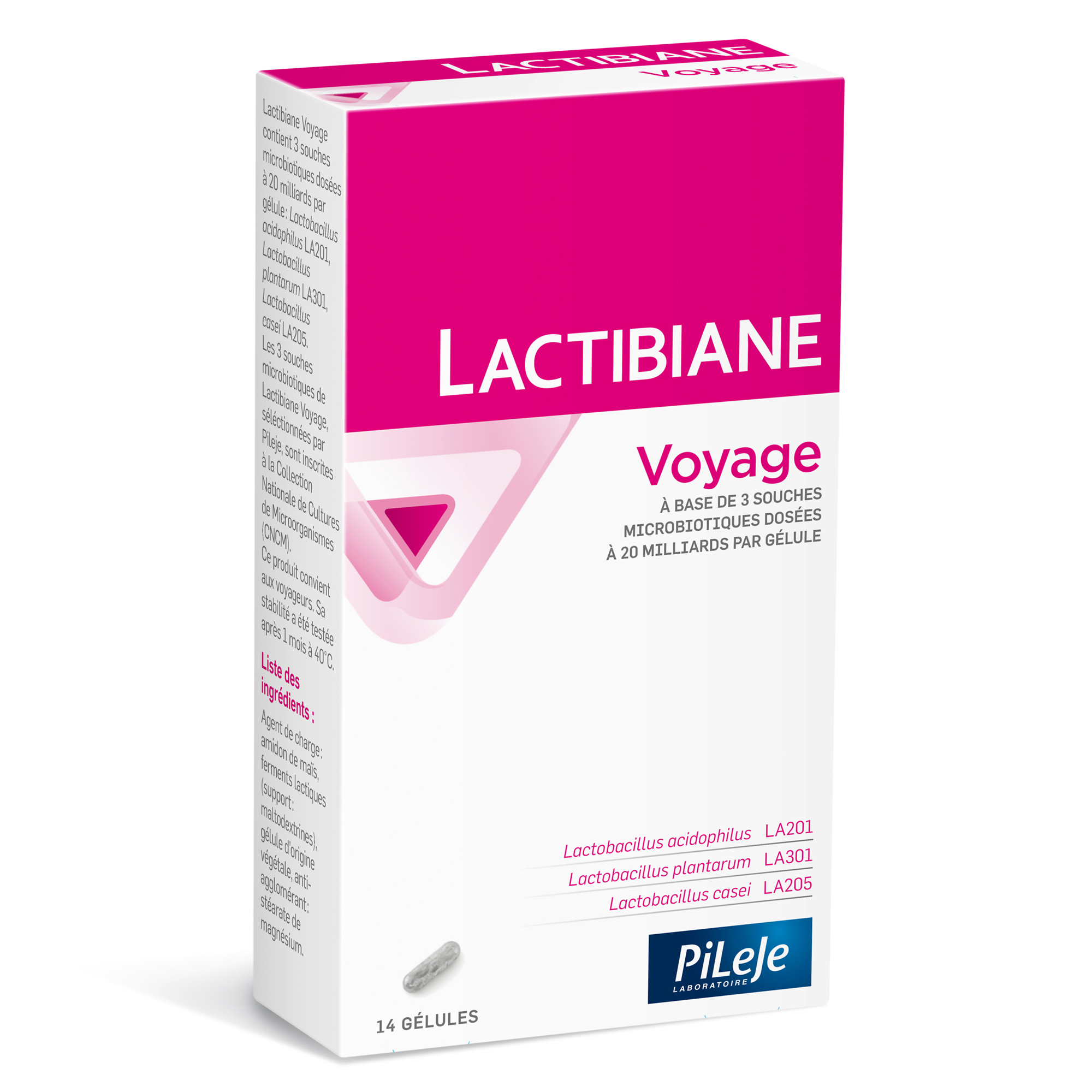 Bulking agent: corn starch, lactic ferments (carrier:maltodextrin), capsule of plant origin, anti-caking agent: magnesium stearate.
Lactic ferments
- 20.109 CFU* per capsule
* Colony-forming unit