LACTIBIANE

ALR
A food supplement based on microbiota strains and rosemary and onion extracts.
LACTIBIANE ALR is formulated from a specific microbiotic strain, each capsule contains 4 billion Lactobacillus salivarius LA 302 bacteria, onion extract and rosemary extract.
Rosemary supports the normal functioning of the immune system.
The microbiotic strains selected by PiLeJe for inclusion in LACTIBIANE ALR are registered in France's national microorganism collection (CNCM).
LACTIBIANE ALR is a product designed according to the criteria of the HQM charter (High Microbiotic Quality), guaranteeing a rigorous selection of microbiotic strains and a manufacturing meeting high quality standards.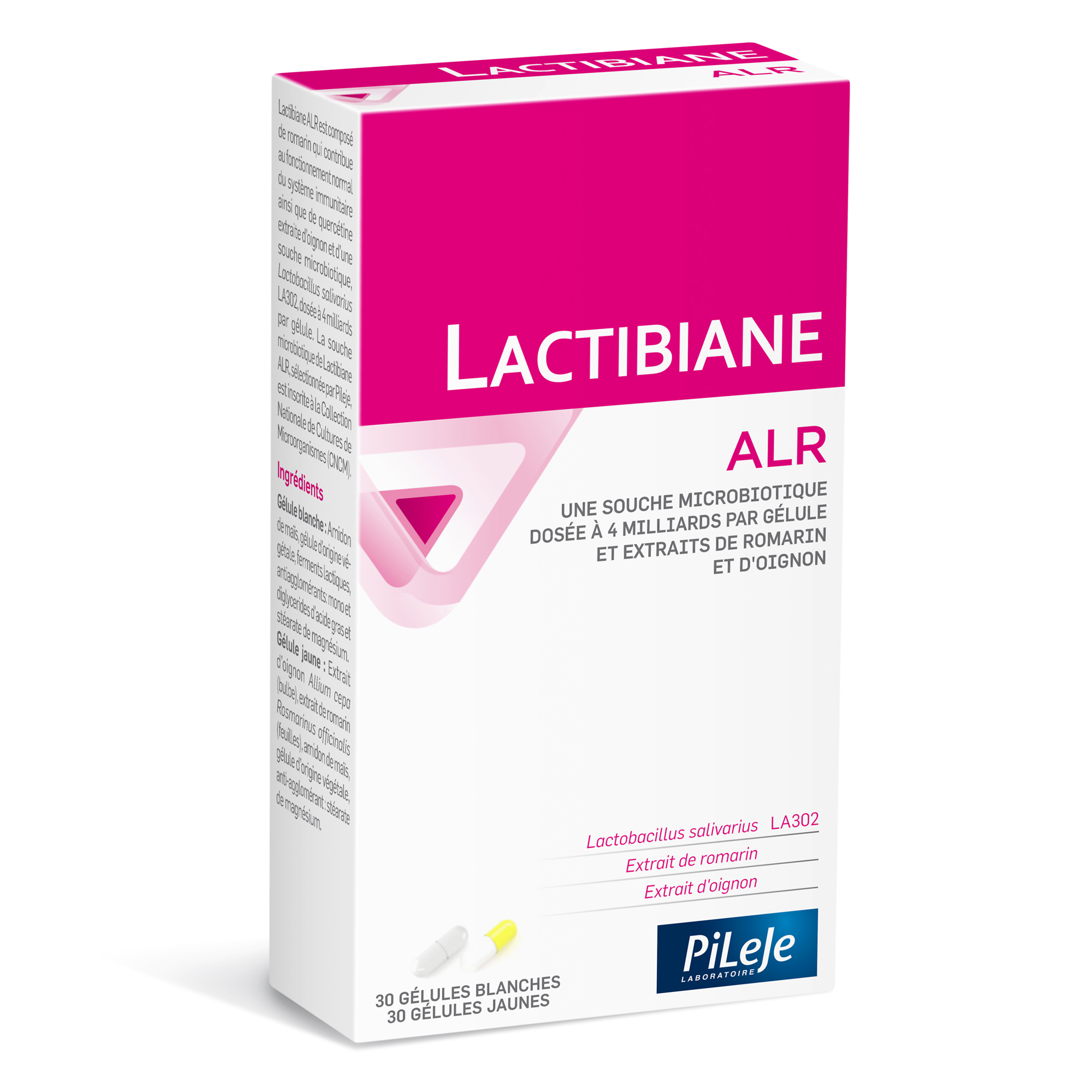 1 white capsule and 1 yellow capsule per day for 1 month, then 1 day out of two for 2 months. Swallow the capsules with a glass of water, preferably before a meal.
Store in a cool, dry place.
As a precaution, this product is not recommended for pregnant women and children under 6.
Not recommended for anyone taking anticoagulants.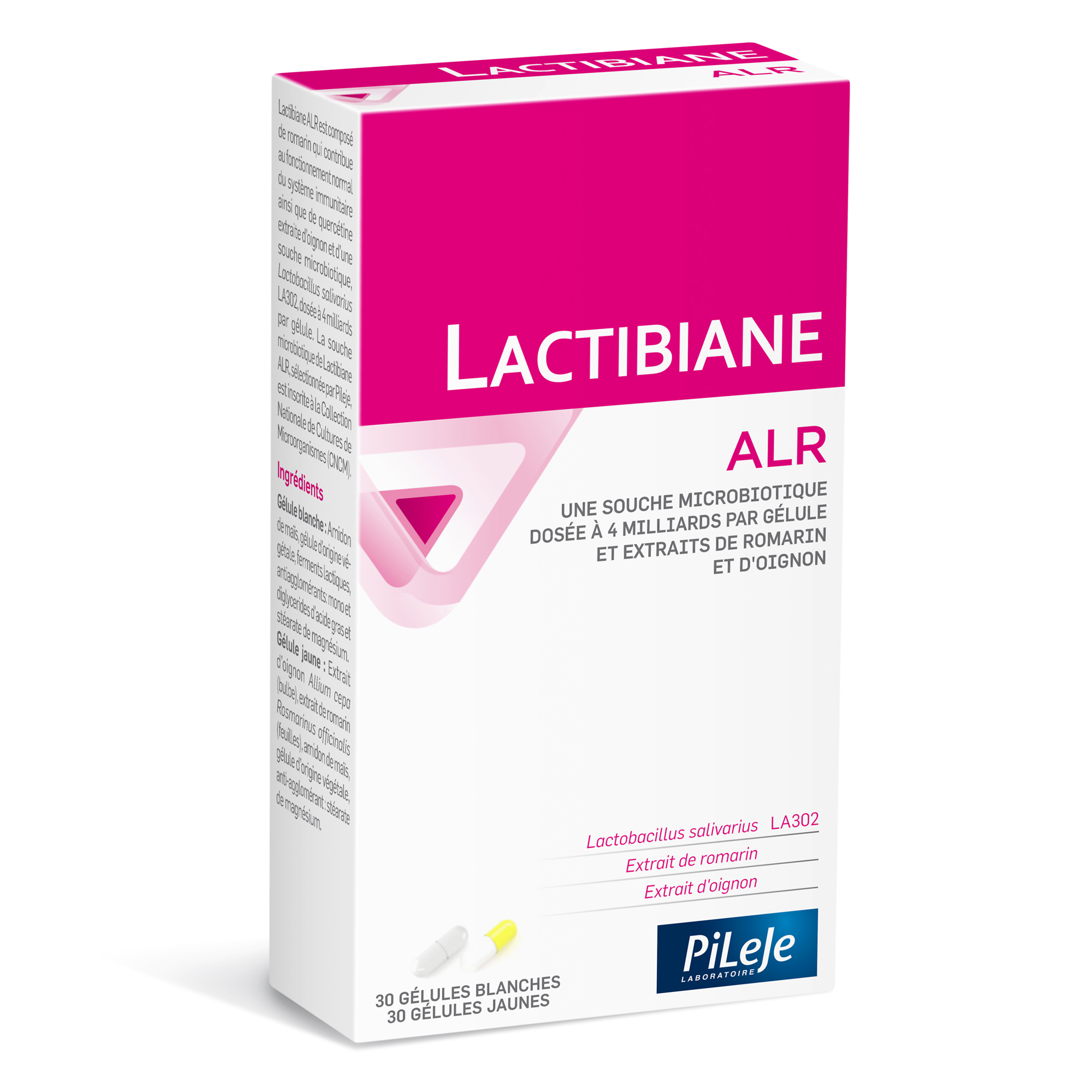 White capsule
Bulking agent: maize starch, vegetarian capsule, lactic ferments, anti-caking agents: mono- and diglycerides of fatty acids and magnesium stearate.
Yellow capsule
Onion extract Allium cepa (bulb), rosemary extract Rosmarinus officinalis (leaves), maize starch, vegetarian capsule, anti-caking agent: magnesium stearate.
Nutritional composition
| | |
| --- | --- |
| Typical values | Per white capsule |
| Lactic ferments | 4.109 CFU* |
| Typical values | Per yellow capsule |
| Rosemary extract | 125 mg |
| > of which rosmarinic acid | 50 mg |
| Onion extract | 167 mg |
| > of which quercetin | 50 mg |
*CFU: Colony Forming Unit