Lactibiane

Iki
A food supplement with 3 microbiotic strains in the dose of 40 billion bacteria per sachet
Lactibiane Iki consists of 3 microbiotic strains in the dose of 40 billion bacteria per sachet:
- Bifidobacterium lactis LA 304
- Lactobacillus acidophilus LA 201
- Lactobacillus salivarius LA 302
Microbiotic strains in Lactibiane Iki selectively bred by PiLeJe are registered in the National Collection of Microorganism Cultures (CNCM).
Whom to contact for advice?
E-mail: pilejeinternational@pileje.com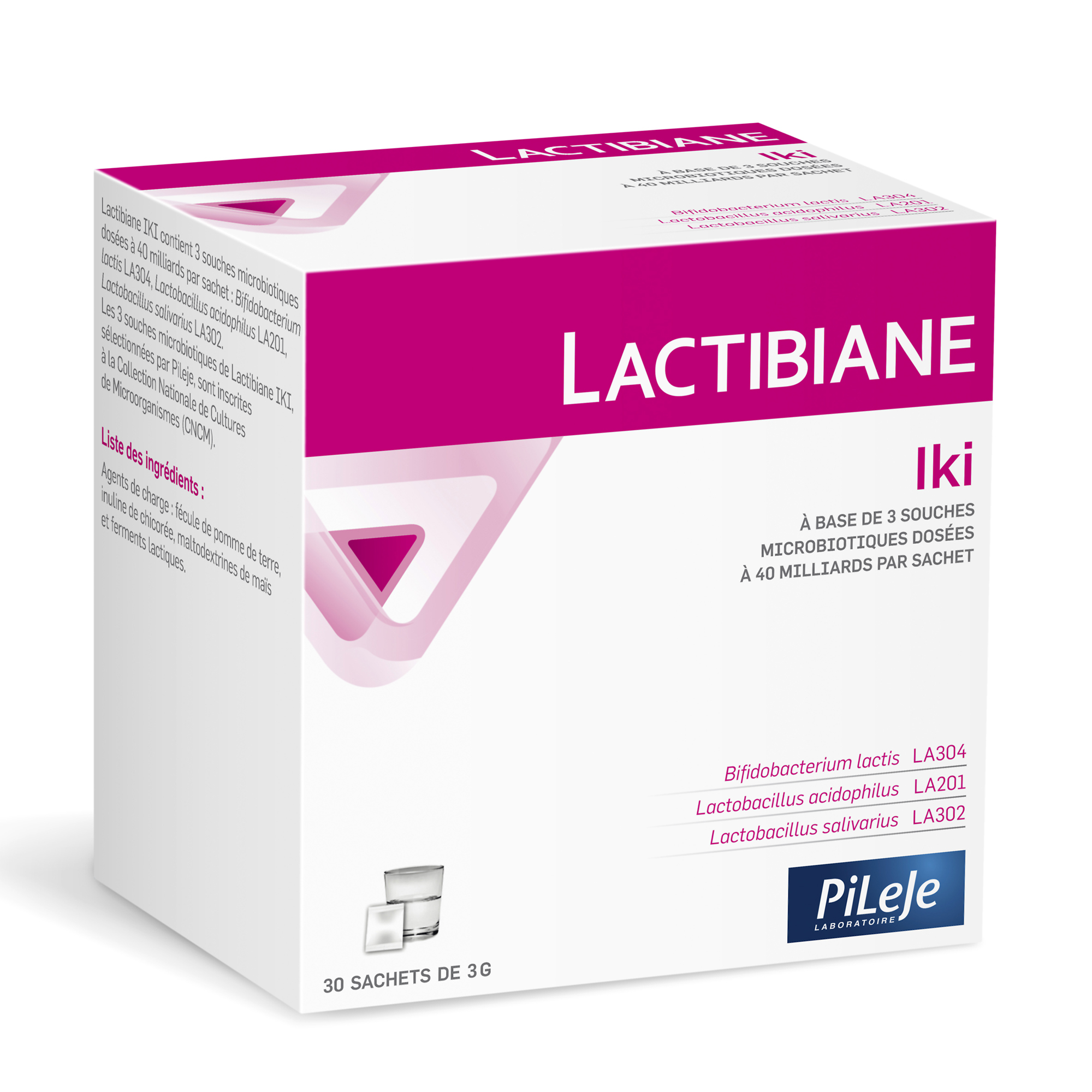 Take 1-2 sachets daily diluted in a glass of water. Use before meals.
Duration of use: 30 days
Storage: keep in a cool dry place.
Do not exceed the recommended daily dose. Keep out of reach of children. This food supplement is not a substitute for diverse balanced nutrition and a healthy lifestyle.
Use-by date and batch number are indicated on the side of the carton.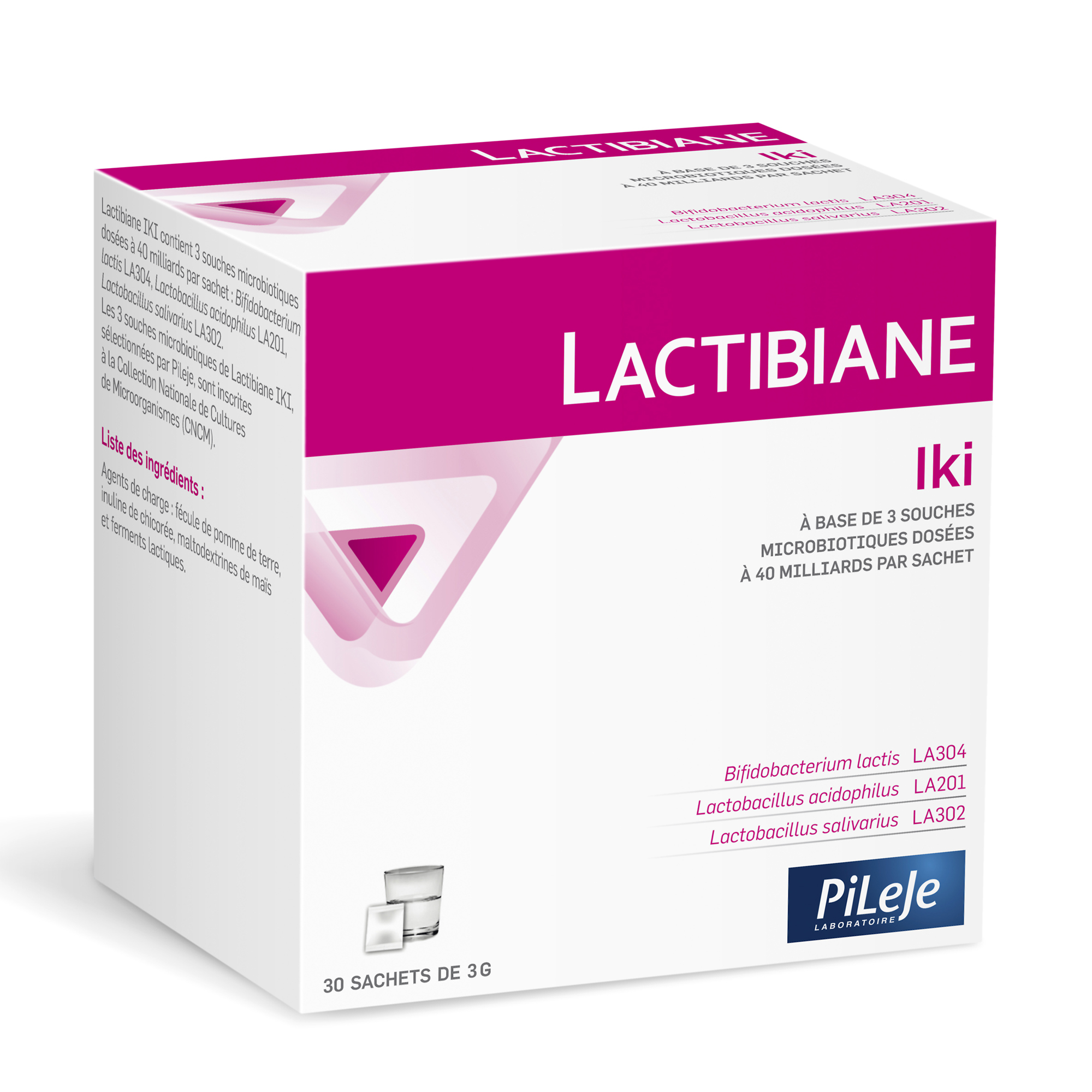 Bulking agent: potato starch, chicory root inulin, corn maltodextrins and silica, lactic ferments.
Lactic ferments
40.109 CFU* per sachet
* Colony-forming unit