NEW

Food Supplement for Medical Purposes (FSMP).

Babybiane HMO has been specially formulated to meet the nutritional requirements of non-breastfed infants right from birth.

Babybiane HMO contains 2'fucosyllactose (2'FL) at a dose of 300 mg per sachet. 2'FL is an oligosaccharide that is naturally found in breastmilk (HMO: Human Milk Oligosaccharide).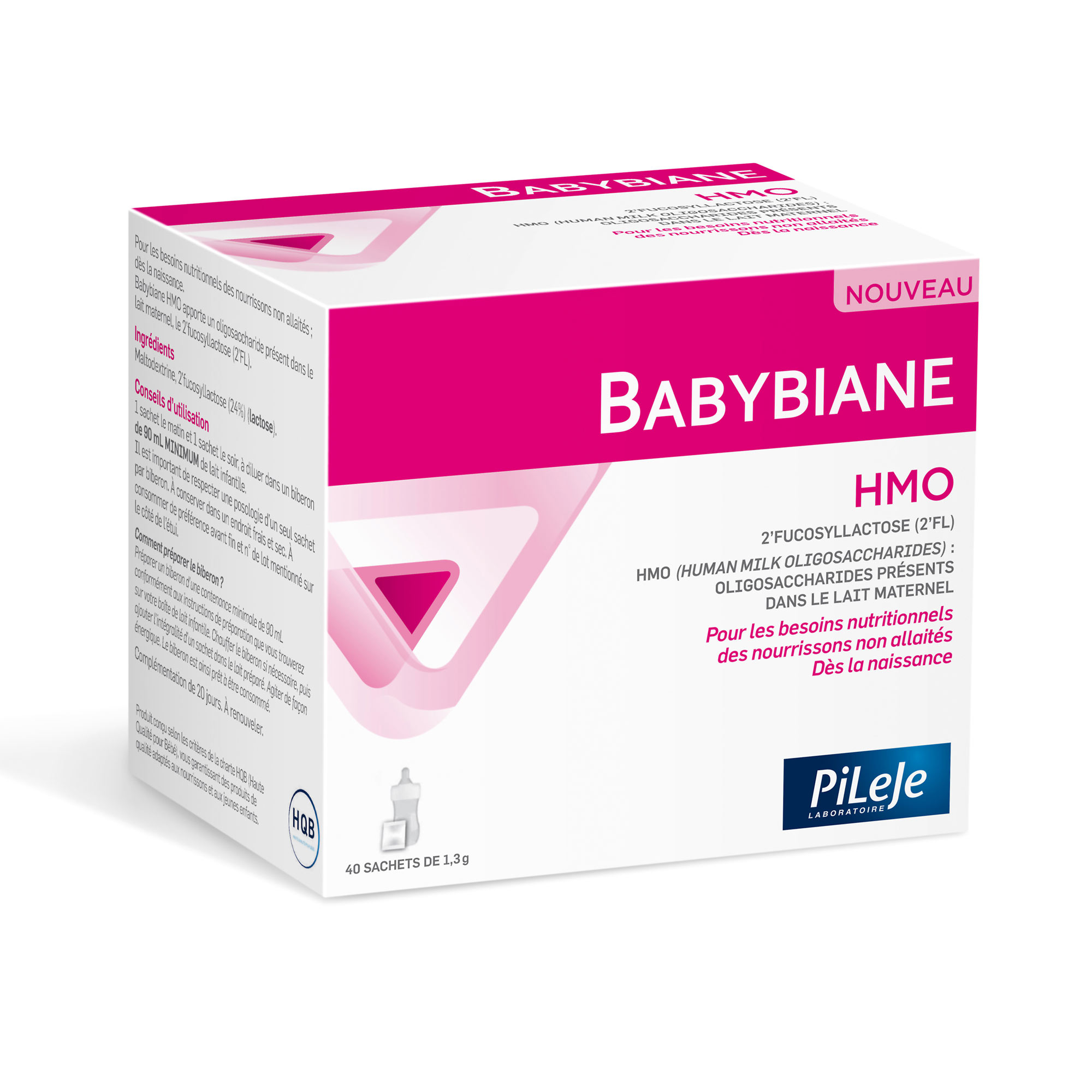 For babies from 0 to 6 months:

1 sachet in the morning and 1 sachet in the eve-ning, to be diluted in AT LEAST 90 ml of formula milk.
It is important to respect the dosage of only one sachet per bottle.
Duration of supplementation: 20 days, to be repeated.

Important advice:

Babybiane HMO should not be given to infants being fed formula milk that already contains 2'FL.
Do not mix Babybiane HMO with breastmilk (if breastfed or using expressed milk).
This product must only be used under medical supervision. Not suitable for premature infants until they take bottles of at least 90 mL.
Ask your doctor for advice. Do not give Babybiane HMO to infants with an allergy to any of the ingredients.
Babybiane HMO cannot constitute the sole source of nutrition.

Under medical supevision.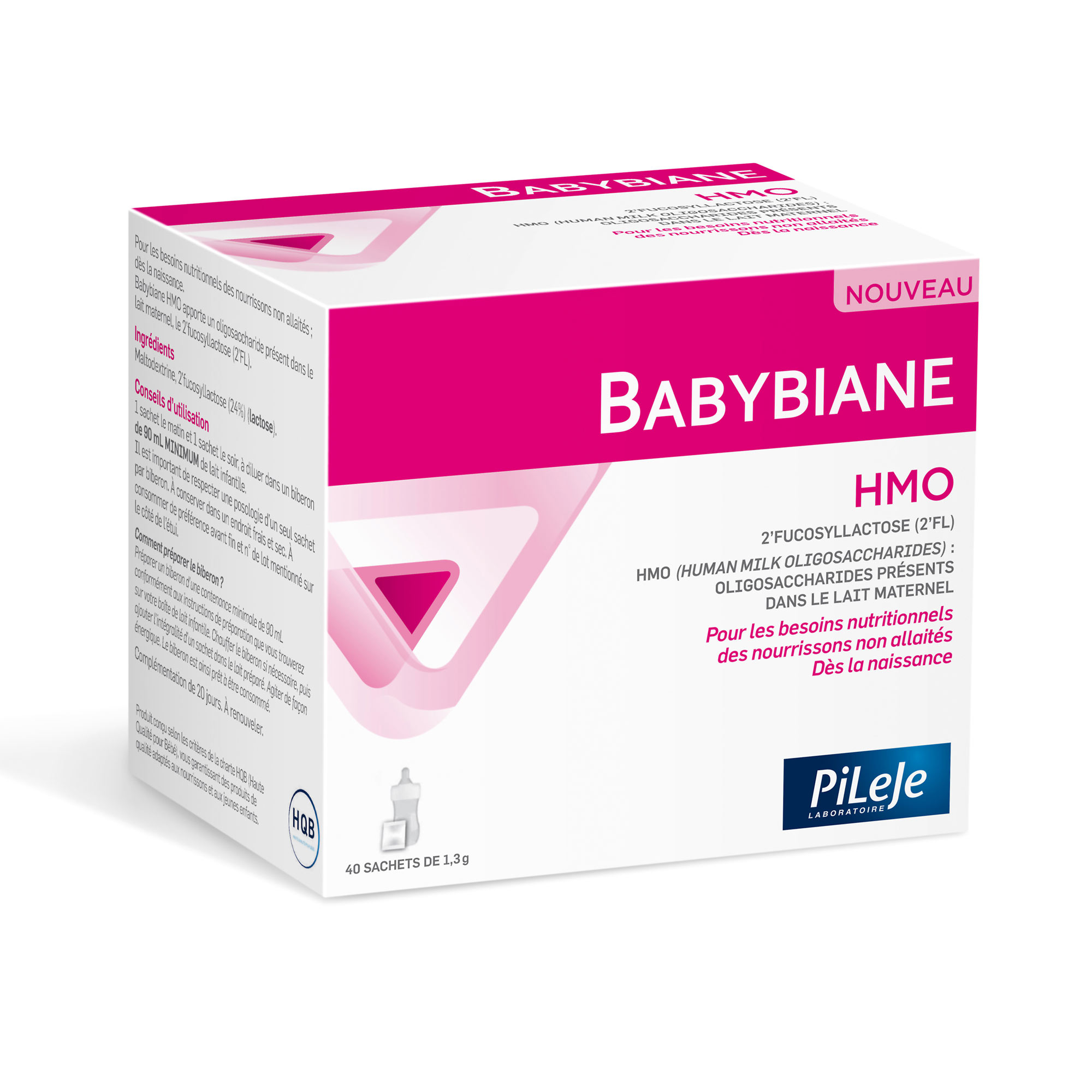 Maltodextrine, 2'fucosyllactose (24%) (lactose)
Nutritional composition
Typical values
Per 100 g
Per sachet
Energy
1634 kJ
21kJ
384 kcal
4 kcal
Fats
> of which saturates
Carbohydrates
96 g
1.3 g
> of which sugars
1.6 g
< 0.5 g
Proteins
Salt
*Contains negligible amounts of fat, saturates, protein and salt.