Lactichoc
Dietary supplement containing 8 probiotic strains dosed at 80 billion CFUs per day
Lactichoc contains 8 probiotic strains dosed at 80 billion CFUs per day.
A mix of 8 strains for a high concentration of probiotics:
B. lactis LA304
B. bifidum LA803
B. lactis LA804
B. breve LA805
Lb. acidophilus LA201
Lb. rhamnosus LA801
Lb. gasseri LA806
Lb. acidophilus LA807
The Lactichoc strains are listed on the Collection Nationale de Cultures de Micro-organismes [National Collection of Microorganism Cultures] (CNCM).
Whom to contact for advice?
E-mail: pilejeinternational@pileje.com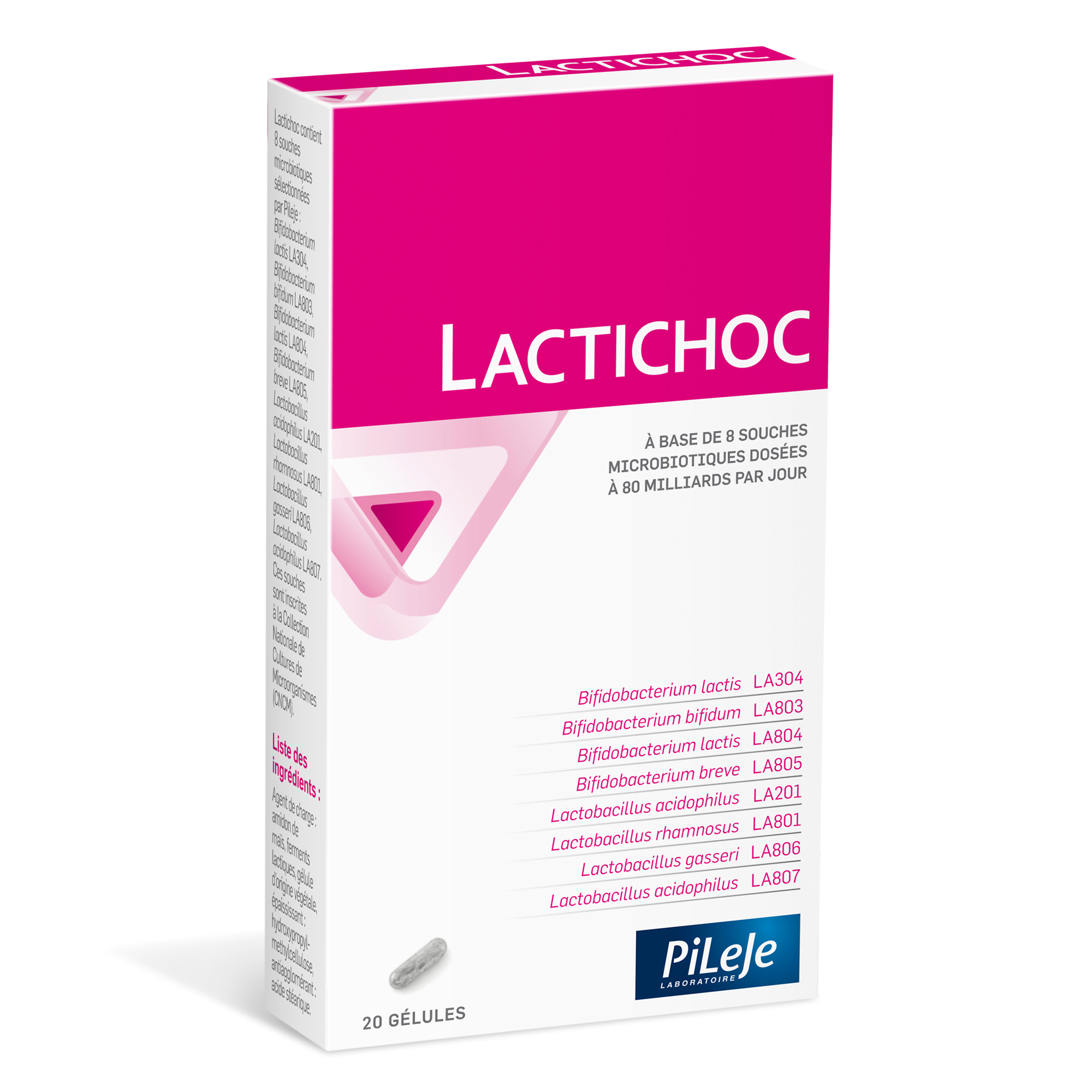 2 capsules per day to be swallowed with a glass of water before a meal.
Supplement duration: 10 days
Store in a cool, dry place.
Precautions for use:
Do not exceed the indicated daily dose.
Keep out of the reach of children. This dietary supplement cannot replace a varied and balanced diet and healthy lifestyle.
Best before end and batch no. stated on the base of the box.
Recyclable box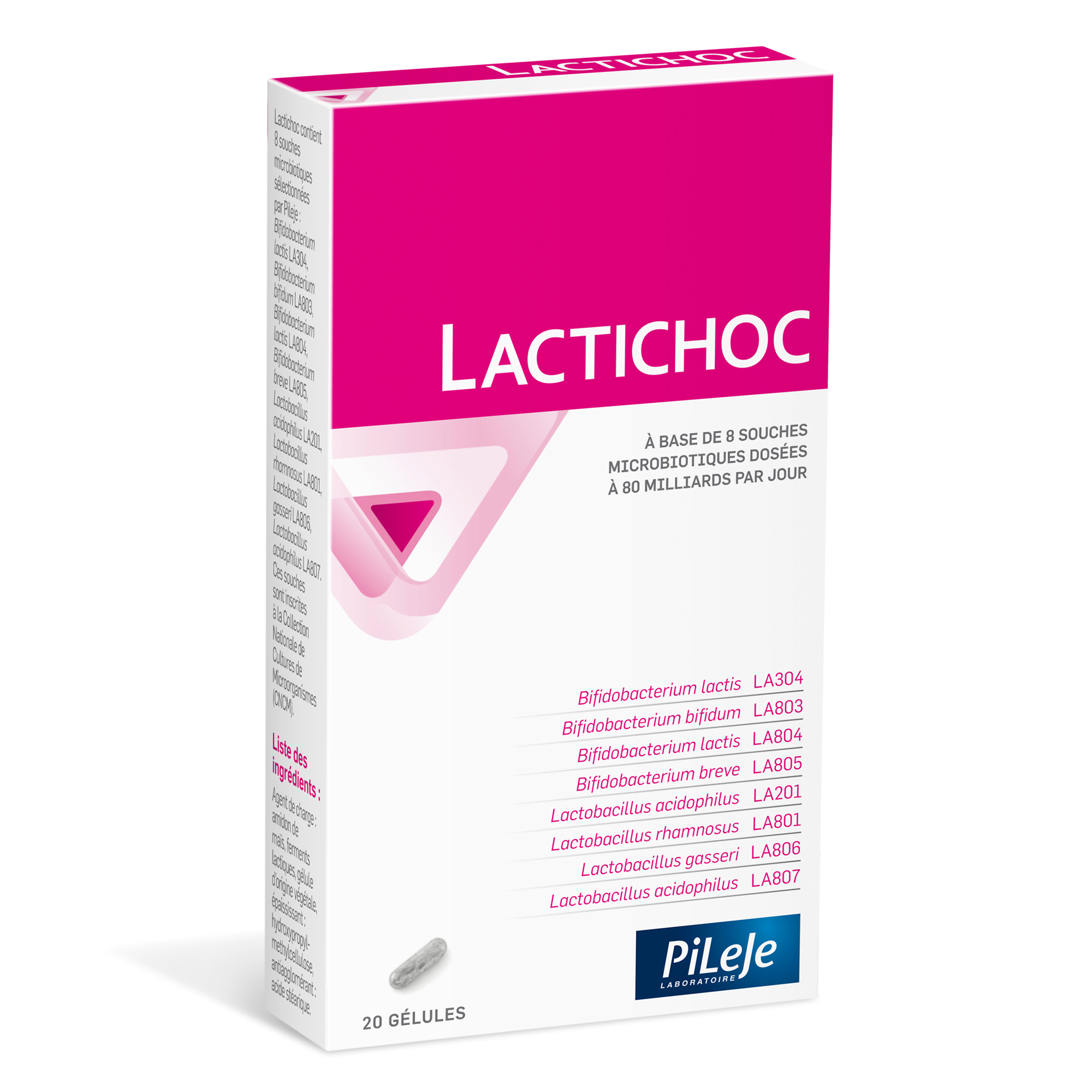 Bulking agent: corn starch, lactic ferments, plant-based capsule, thickening agent: hydroxypropyl methylcellulose, anti-caking agent: stearic acid.
Nutritional analysis: