LACTIPLUS is indicated for treating the symptoms of irritable bowel syndrome and abdominal pain in particular.

LACTIPLUS is a Food Supplement for Medical Purposes (FSMP) which is indicated for treating the symptoms of irritablebowel syndrome in adults.
It contains the microbiotic strain Lactobacillus gasseri LA806, which is registered in France's national microorganism collection (CNCM).
This strain forms a protective film on the surface of the intestinal wall and has been selected by PiLeJe particularly due to its impressive ability to adhere to intestinal cells.
LACTIPLUS relieves the pain associated with irritable bowel syndrome.
One LACTIPLUS capsule contains 5 billion CFU of a microbiotic strain.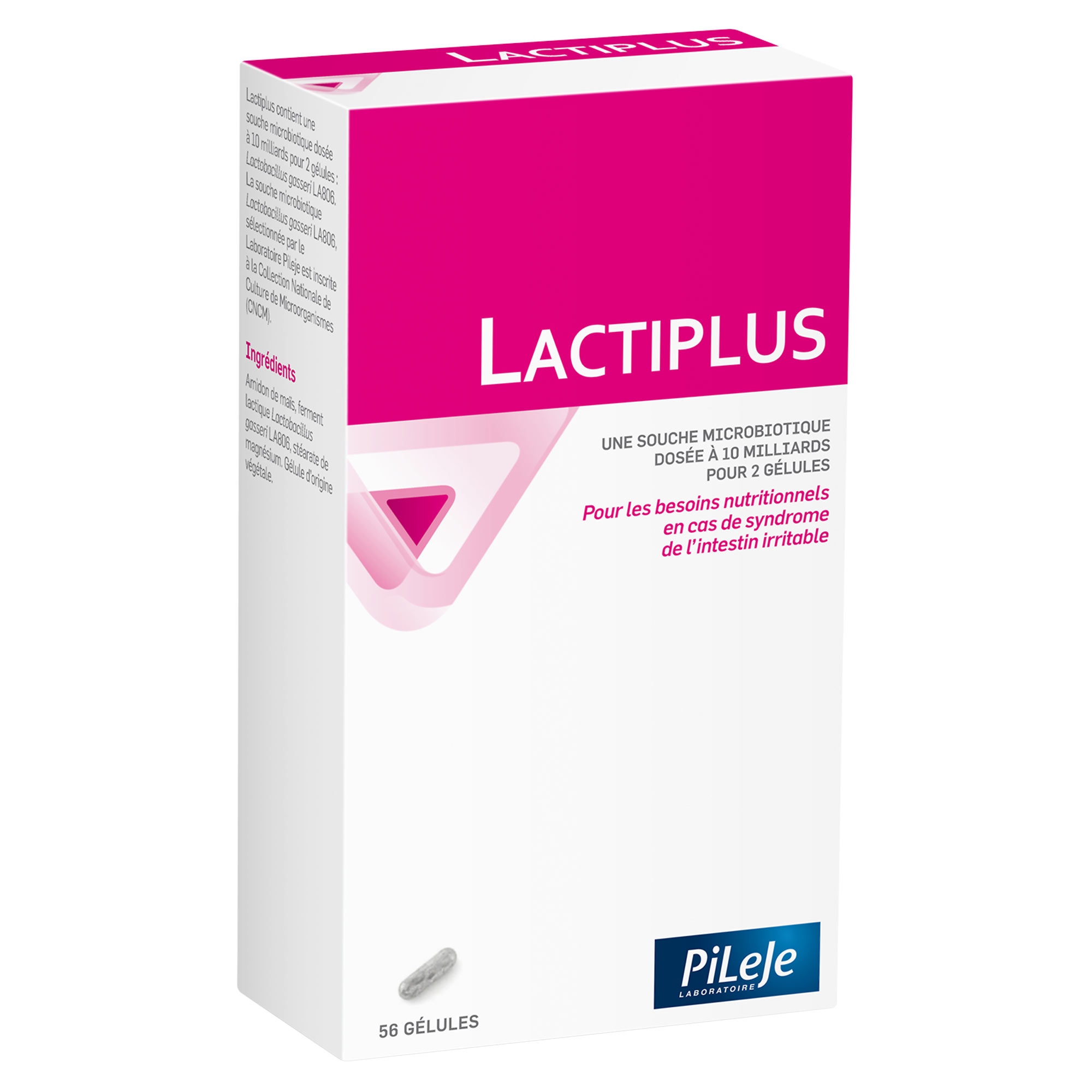 Swallow 2 capsules once a day, 20 minutes before a meal, with a glass of water.
Do not open the capsule.

For optimal results, Lactiplus must be taken for a minimum period of four weeks.
Lactiplus must be taken 4 hours before or after taking an antibiotic.
If you forget to take the product, it is not advisable to catch up by taking a double dose the following day.
Store in a cool, dry place, at a temperature of less than 25ºC.
Do not use after the expiry date indicated on the packaging.

This food supplement cannot replace a varied, well-balanced diet and a healthy lifestyle.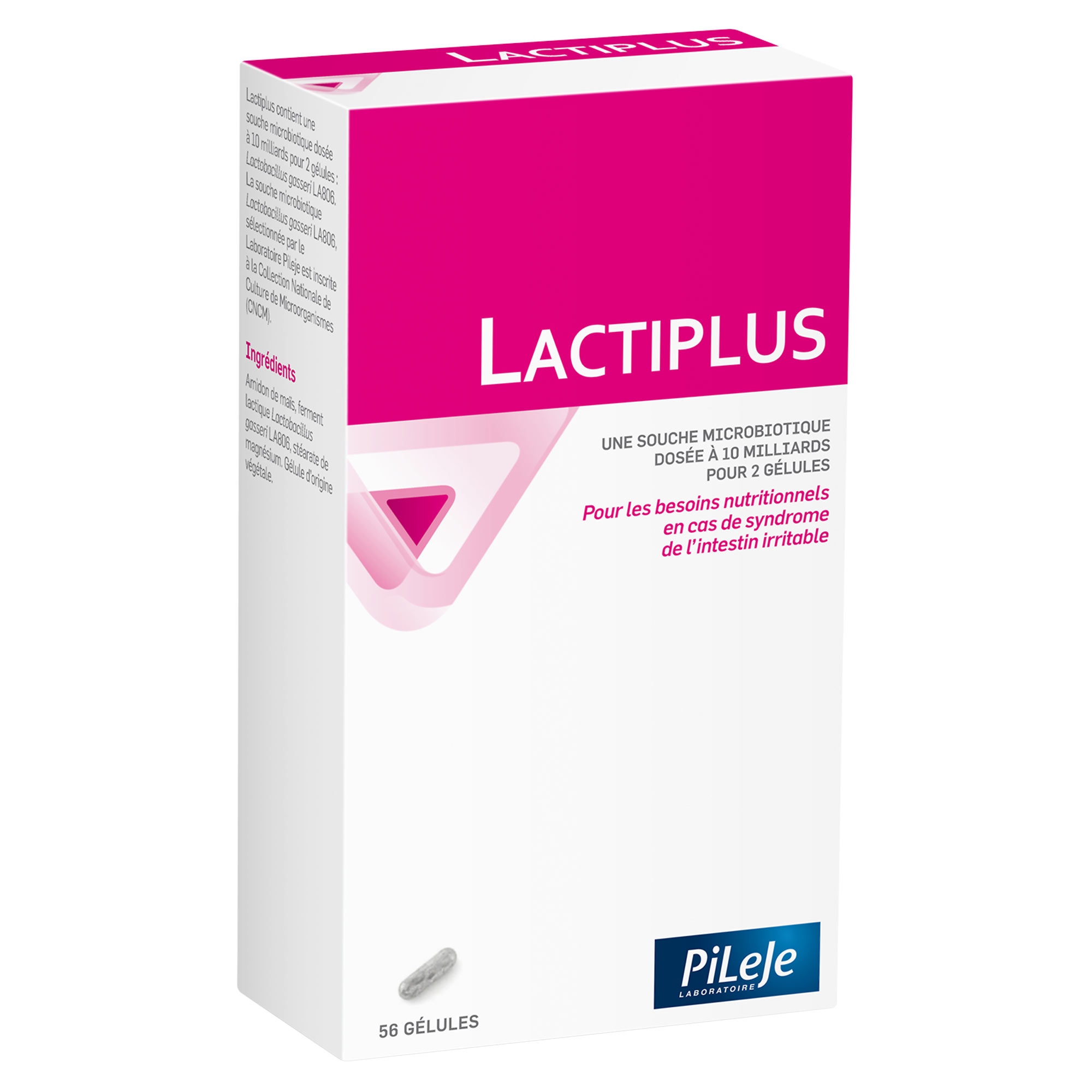 Maize starch
Lactobacillus gasseri LA806 10.10^9 per 2 capsules

Magnesium stearate