LACTIBIANE

Buccodental
LACTIBIANE Buccodental contains 1 billion of a specific microbiotic strain per tablet: Lactobacillus paracasei LA 802, and vitamins C and D.
Vitamin C supports the normal formation of collagen to ensure the normal functioning of teeth and gums.
Vitamin D helps to maintain normal dentition.
With a sweetener: sucralose.
The microbiotic strains selected by PiLeJe for inclusion in LACTIBIANE Buccodental are registered in France's national microorganism collection (CNCM).
LACTIBIANE Buccodental is a product designed according to the criteria of the HQM charter (High Microbiotic Quality), guaranteeing a rigorous selection of microbiotic strains and a manufacturing meeting high quality standards.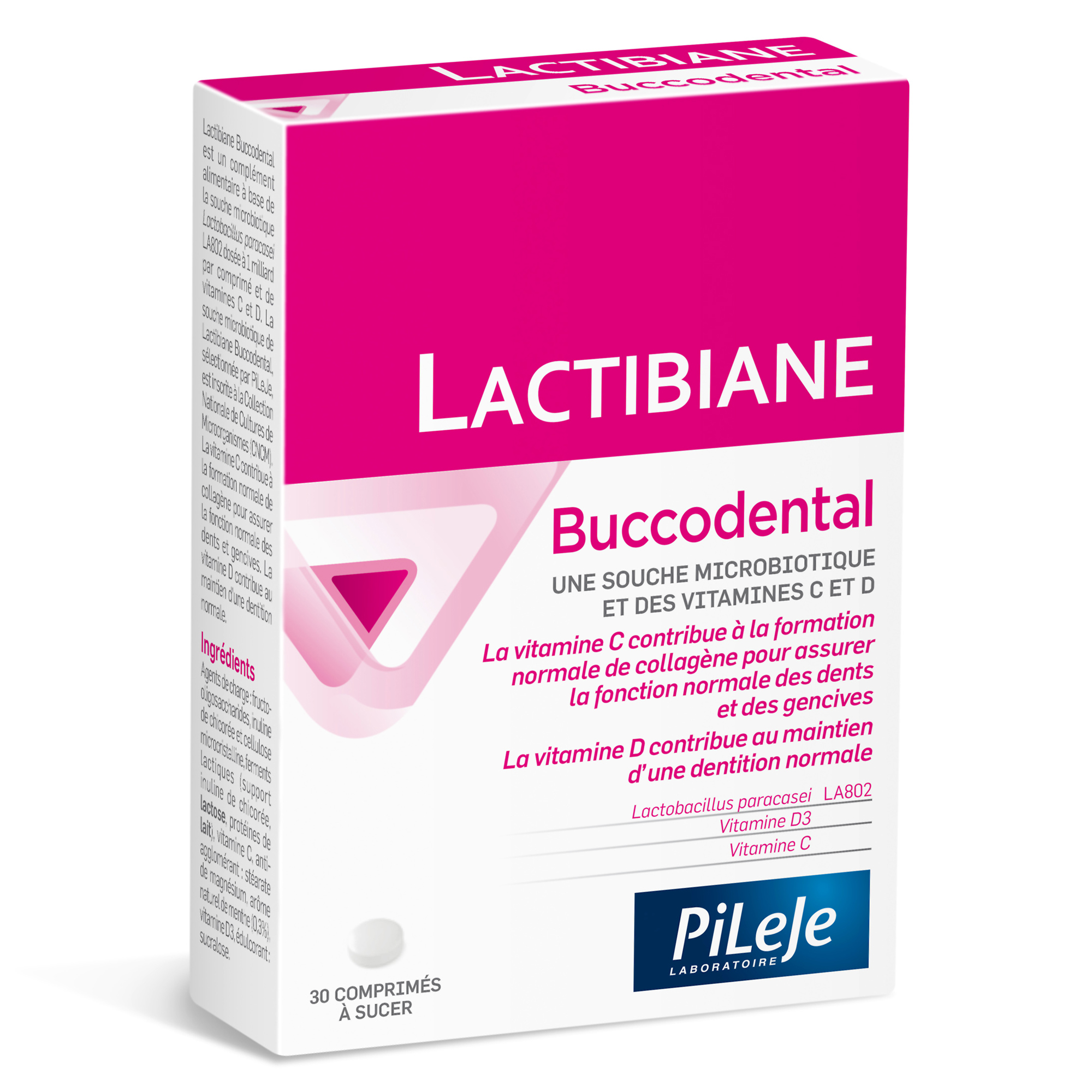 Suck 1 tablet, once or twice a day for 30 days. Repeat as required.
For adults and children aged 6+.
Take after a main meal, ideally after brushing your teeth.
Store in a cool, dry place.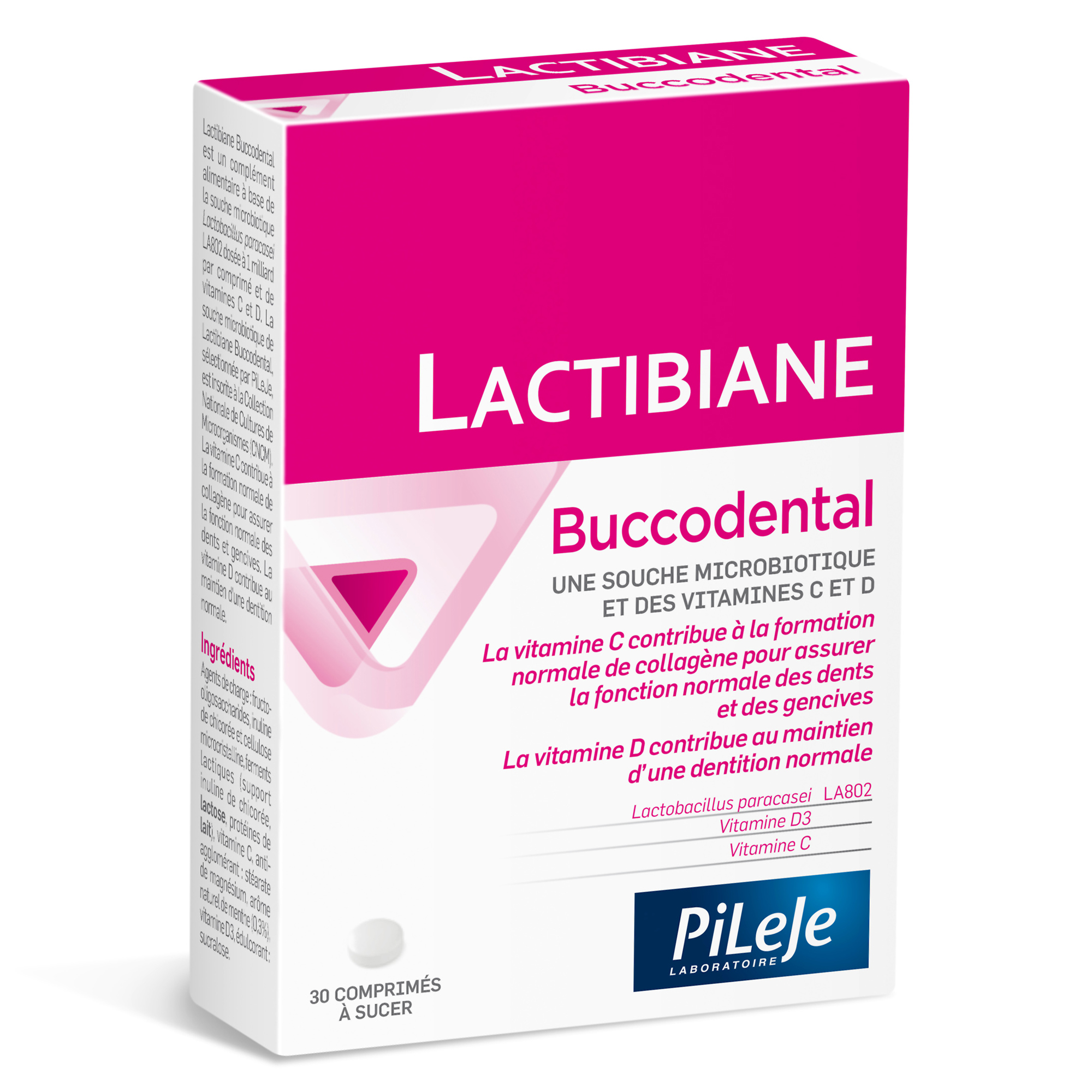 Bulking agents: fructooligosaccharides, chicory inulin and microcrystalline celluloseLactic ferments (carrier chicory inulin, lactose, milk proteins), Vitamin C, Anti-caking agent: magnesium stearate, Natural mint flavour (0.3%), Vitamin D3, Sweetener: sucralose
Nutritional composition
| | | | | |
| --- | --- | --- | --- | --- |
| Typical values | For 1 tablet | NRV* | For 2 tablets | NRV* |
| Lactic ferments | 1.109 CFU** |   | 2.109 CFU** |   |
| Vitamin D3 | 1.5 μg | 30 % | 3 μg | 60 % |
| Vitamin C | 24 mg | 30 % | 48 mg | 60 % |

*RNV: Reference Nutritional Values
**CFU: Colony Forming Unit