LACTIBIANE

Enfant Sachet
Food supplement based on 5 microbiotic strains dosed at 4 billion and Vitamin D.
LACTIBIANE Enfant contains 5 specific strains dosed at 4 billion per sachet :
> Bifidobacterium longum LA 101
> Lactobacillus helveticus LA 102
> Lactococcus lactis LA 103
> Streptococcus thermophilus LA 104
> Lactobacillus rhamnosus LA 801
LACTIBIANE Enfant also contains Vitamin D which helps maintain the normal functioning of the immune system of children over 3.
The microbiotic strains selected by PiLeJe for inclusion in LACTIBIANE Enfant are registered in France's national microorganism collection (CNCM).
LACTIBIANE Enfant is a product designed according to the criteria of the HQM charter (High Microbiotic Quality), guaranteeing a rigorous selection of microbiotic strains and a manufacturing meeting high quality standards.
Also available in a 30 ml bottle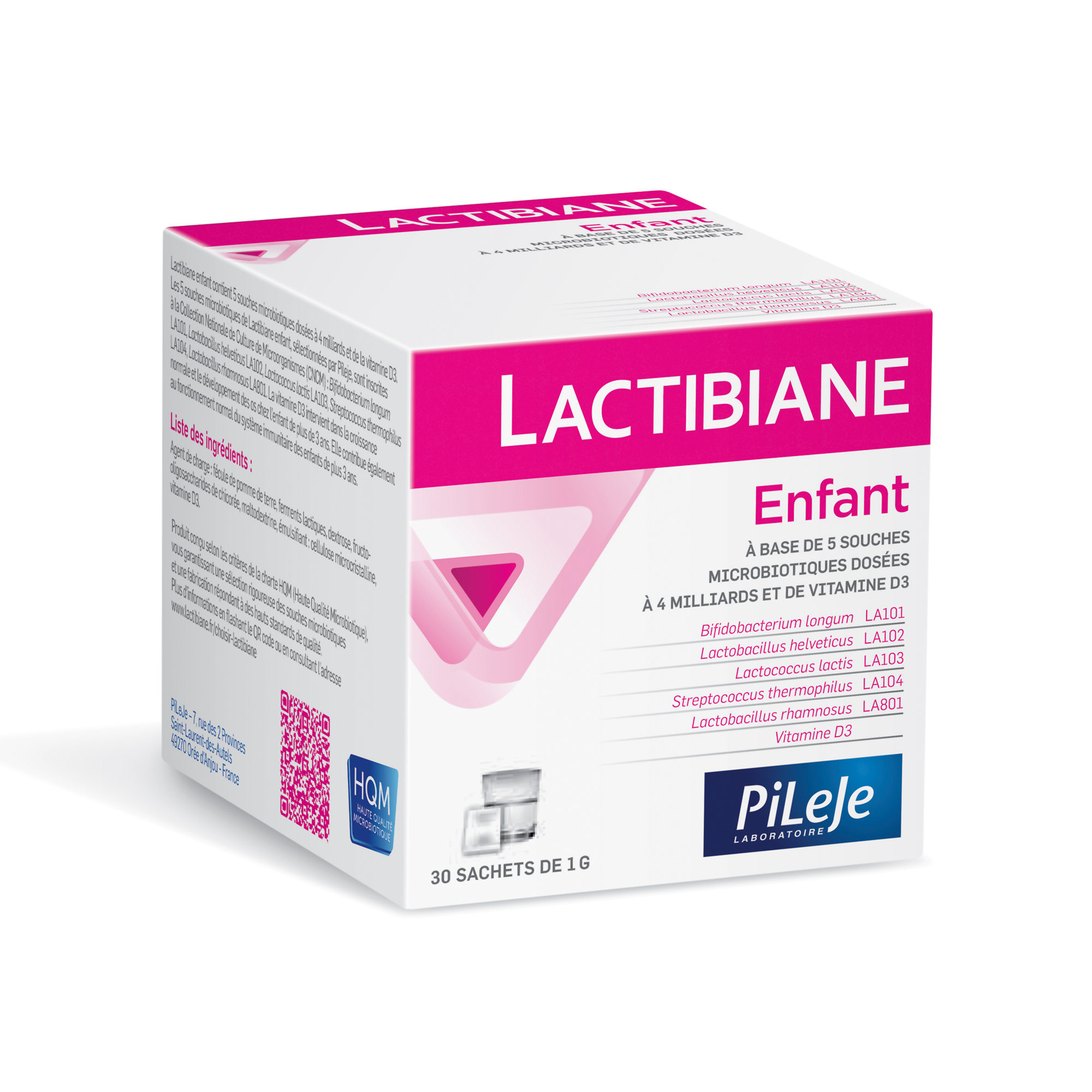 1 sachet (1 g) per day for 1 month, repeat as required.
1 sachet (1g) per day, dissolved in a feeding bottle or a glass (150 to 200 ml) of cold or lukewarm drink.
Take before a meal.
Suitable for children as of 6 months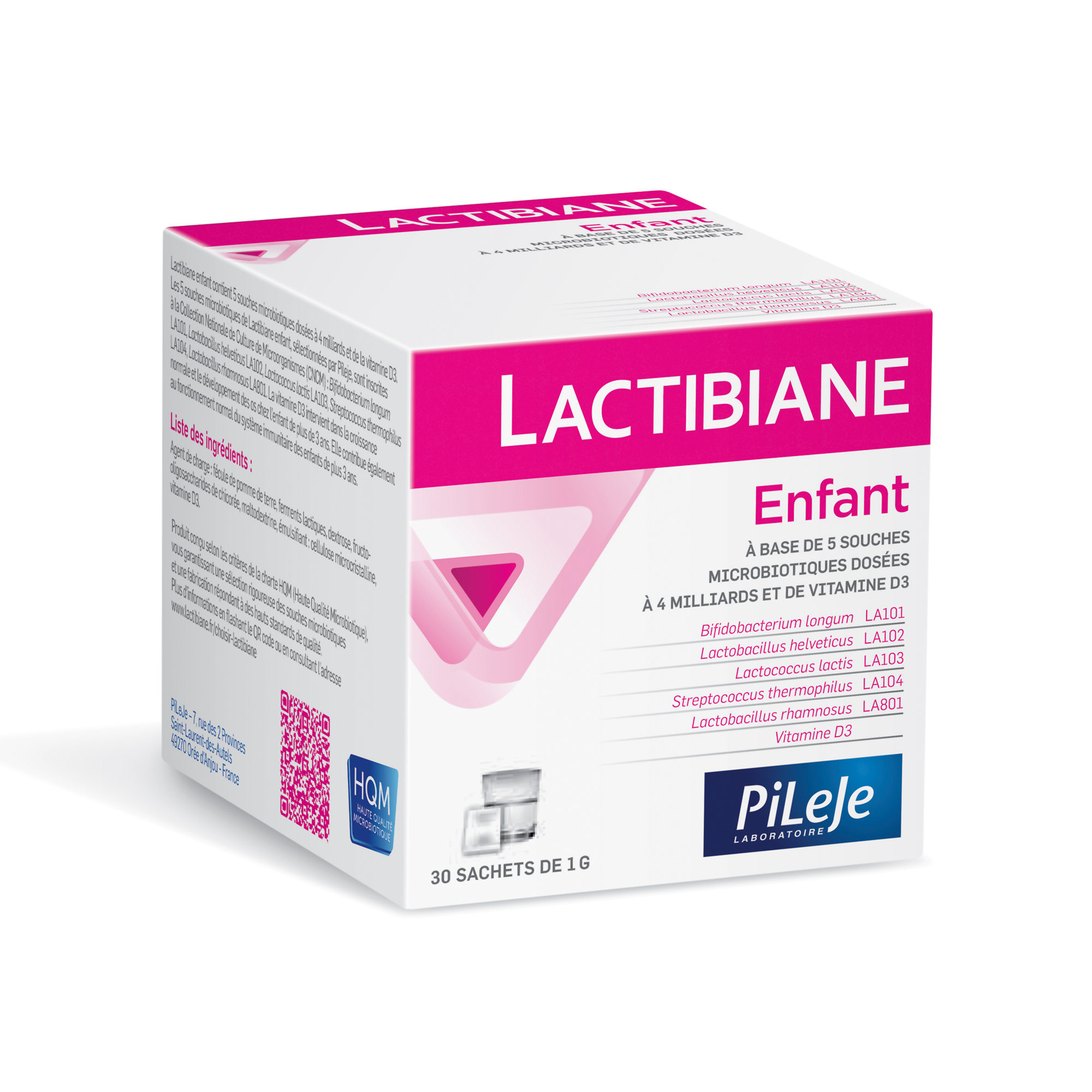 Bulking agent: potato starch, lactic ferments, dextrose, chicory fructooligosaccharides, maltodextrin, emulsifier: microcrystalline cellulose, Vitamin D3.
Nutritional composition
| | | |
| --- | --- | --- |
| Typical values |  per sachet (1g) |  RNV* |
|  Lactic ferments |  4.109 CFU** |   |
|  Vitamin D |  3.75 µg (150 IU) |  75% |

*RNV: Reference Nutritional Values
**CFU: Colony Forming Unit