Babybiane Imedia
Babybiane Imedia has been formulated to meet the nutritional requirements of children, when they have acute gastroenteritis or diarrhoea relating to the use of antibiotics.
Babybiane Imedia is a Food for Special Medical Purposes in case of acute diarrhoea:
• Associated with gastroenteritis
• Associated with the use of antibiotics
• Or due to nosocomial infection
Babybiane Imedia provides 10 billion CFU  per sachet :
> Lactobacillus rhamnosus LA 801
The strain selected by Pileje is registered in France's national microorganism collection (CNCM). The use of this strain at this dose was graded "1, A" by the European Society for Paediatric Gastroenterology Hepatology and Nutrition (ESPGHAN) for the management of acute gastroenteritis in infants, combined with oral rehydration therapy, and for the management of antibiotic-induced diarrhoea.
Babybiane Imedia is a product designed according to the criteria of the HQM charter (High Microbiotic Quality), guaranteeing a rigorous selection of microbiotic strains and a manufacturing meeting high quality standards.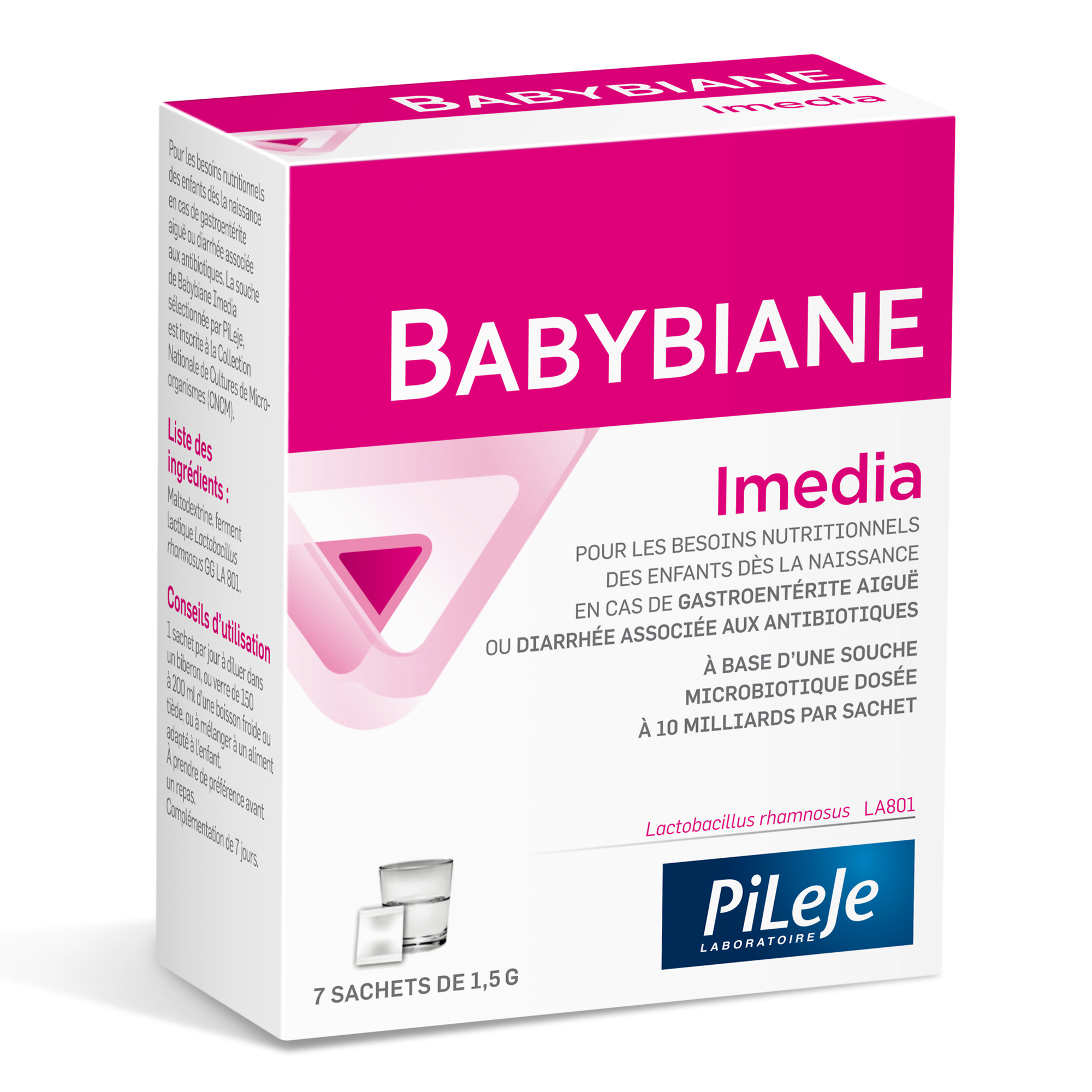 1 sachet a day for 7 days (flavourless).
Dilute in a baby's bottle or in a glass of 150 to 200 ml of cold water or milk, or mix with a food suitable for the child.
Should ideally be taken before a meal.
Babybiane Imedia must only be used under medical supervision.
Consult your doctor or pharmacist if you have any questions. It cannot constitute the sole source of nutrition. It cannot be administered via a parenteral route.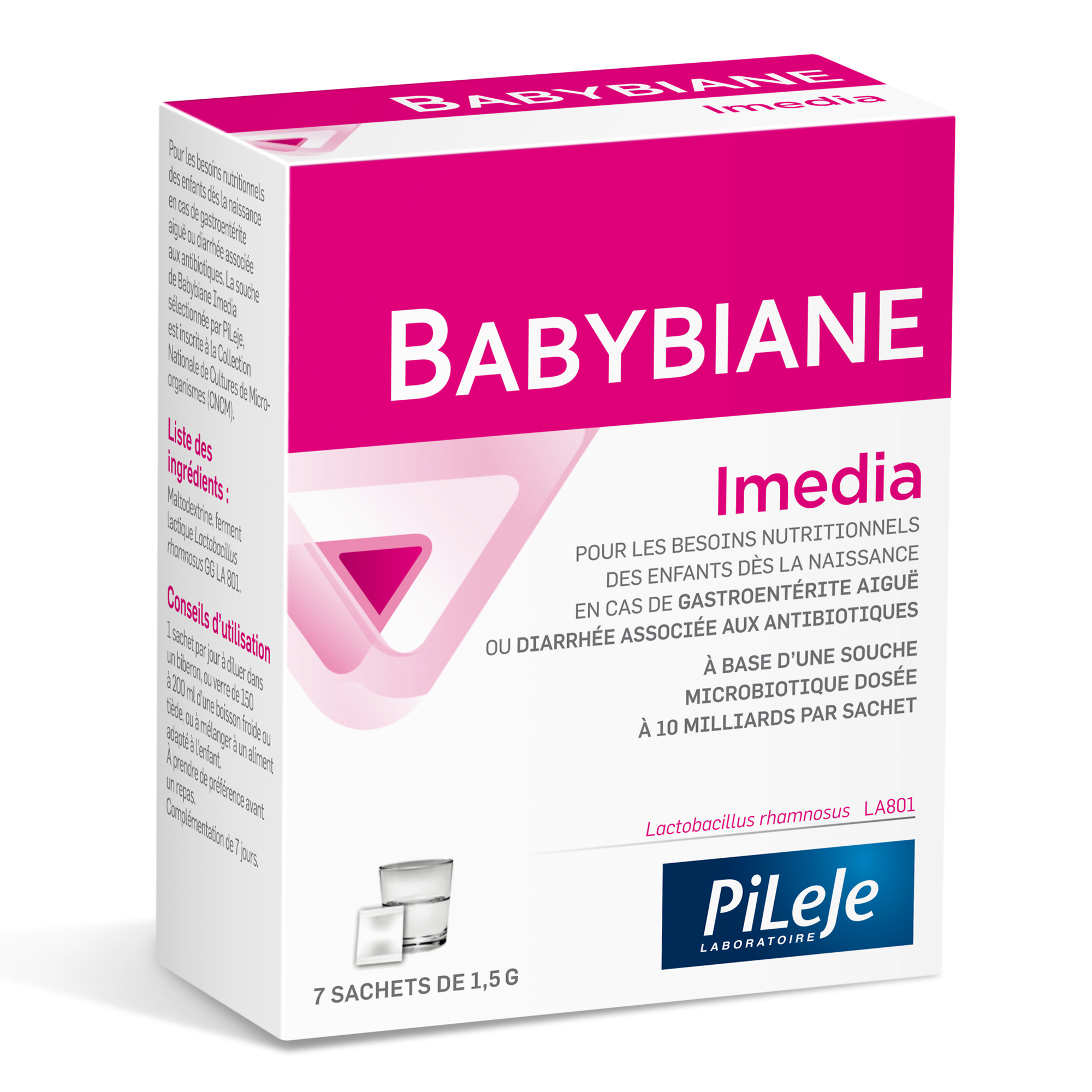 Maltodextrin, Lactic ferment Lactobacillus rhamnosus GG LA801.
Nutritional composition
Typical values
Per 100 g
Per sachet
Energy
1659 kJ
25kJ
390 kcal
6 kcal
Fats
< 0.5 g
0 g
> of which saturates
0 g
0 g
Carbohydrates
93 g
1.4 g
> of which sugars
3.4 g
< 0.5 g
Protein
3,6 g
< 0,5 g
Salt
0,62 g
< 0,01 g