25 years of experience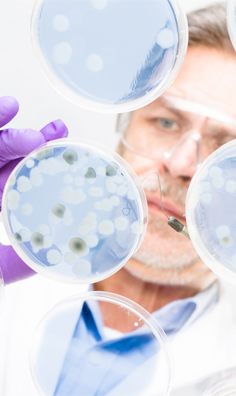 Lactibiane Référence is the first product developed by the PiLeJe laboratory in 1992. It originates from the experience of a group of doctors interested in micro-nutritional supplementation.
For the last 25 years, the PiLeJe laboratory has been pursuing its expertise in the microbiotic domain and is currently offering 12 specific microbiotic complexes. Each Lactibiane product benefits from formula adapted and developed under the strict quality criteria: the choice of microbiotic strains, dosage, etc.
All Lactibiane products are manufactured in France and guaranteed to contain no gluten.
Don't hesitate to obtain recommendations from a medical practitioner.
Zoom in on the microbiota
Human microbiota is an ensemble bacteria coating some mucous membranes. Formerly called flora, it has now been renamed microbiota due to the complexity of its functioning and the number of organisms inhabiting it, at least one hundred thousand billion!