Lactibiane

H-Py
Liquorice assists and improves the function of gastric and intestinal mucosal membranes
Lactibiane H-Py contains liquorice, which assists and improves the function of gastric and intestinal mucosal membranes.
It also contains oligomeric proanthocyanidins from cinnamon and two microbiotic strains in the dose of 10 billion bacteria per capsule:
- Lactobacillus plantarum LA 301
- Lactobacillus salivarus LA 302
Microbiotic strains in Lactibiane H-Py selectively bred by PiLeJe are registered in the National Collection of Microorganism Cultures (CNCM).
Whom to contact for advice?
E-mail: pilejeinternational@pileje.com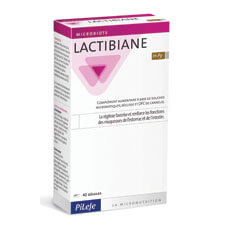 Swallow 1 white capsule and 2 brown capsules daily with a glass of water, with meals.
Duration of use: 2 weeks, recurrently.
Usage precautions: not recommended for persons with arterial hypertension or kidney failure.
Due to the presence of liquorice, do not use for more than 6 weeks without doctor's recommendation.
Storage: keep in a cool dry place.
This food supplement is not a substitute for diverse balanced nutrition and a healthy lifestyle.
Use-by date and batch number are indicated on the bottom of the carton.
Do not exceed the recommended daily dose.
Keep out of reach of children.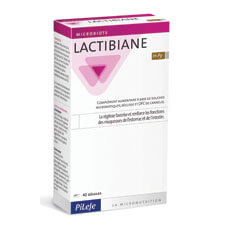 White capsule
Bulking agent: corn starch and glyceryl mono-, di- and tribehenate, lactic ferments (carrier: corn starch), capsule of plant origin, anticaking agents: magnesium stearate and silica.
Brown capsule
Cinnamomum cassia cinnamon extract (bark), capsule of plant origin, Glycyrrhiza glabra and/or Glycyrrhiza uralensis liquorice extract (roots) (carrier: maltodextrin), bulking agent: corn starch, anticaking agents: magnesium stearate and silica.
Nutritional analysis